Posted on
By Guest Writer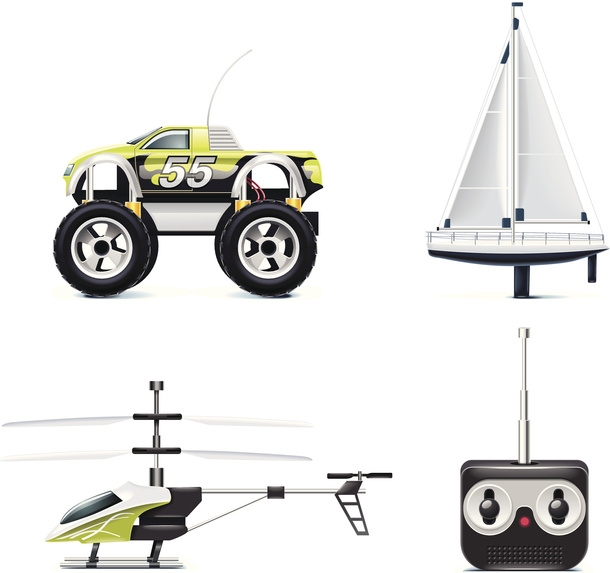 No doubt, technology has brought good tidings in our lives. After a long day's work and day-to-day activities, you desire some fun yet engaging hobby. How about the RC hobby? More to that, anybody can use the remote control to one's satisfaction.

Additionally, you don't have to be a pro, to enjoy the maximum benefits that come with owning an RC hobby equipment. There are different remote control toys you can buy. They include cars, drones, helicopters, and even tractors. But wait- there's more.

Read on to find out why owning a remote control hobby equipment is an absolute investment for you in 2020
No doubt, technology has brought good tidings in our lives. After a long day's work and day-to-day activities, you desire some fun yet engaging hobby. How about the RC hobby? More to that, anybody can use the remote control to one's satisfaction.
Additionally, you don't have to be a pro, to enjoy the maximum benefits that come with owning an RC hobby equipment. There are different remote control toys you can buy. They include cars, drones, helicopters, and even tractors. But wait- there's more.
Read on to find out why owning a remote control hobby equipment is an absolute investment for you in 2020
Boosts Intellectual Abilities
Engaging your child's creativity and imagination abilities is a common goal for all parents. You desire to impact positive values in your young one, while still being child friendly. Children need to learn it is not all fun and games in their formative years. What better way to do that than to gift them a remote control car?
You can do so by letting them assemble the different parts of the remote control car. The goal is to help them feel they are in control of the end product. Additionally, learning how to assemble and disassemble the parts establishes a foundation in solving scientific problems later on in life.
What about Improving Family Bonds?
A common saying is a family that plays together, stays together. When your child has an airplane for the first time, the joy has no bounds. Their faces light up in the excitement- priceless. More to that, they giggle and go out of their way to show it off to their siblings and friends.
As a result, the counterparts will also long to spend time together as they unravel the mystery of the remote control airplane. Additionally, you also get to spend time with the children as you guide them through assembling the parts. Nothing beats social interactions as you play with your children.
Promotes an Active Lifestyle
Do you have a hard time pulling your kids away from watching the television all day? Does it take constant requests, sometimes worse- yelling, to have your children stay away from watching cartoons all day? A remote control hobby like an airboat will serve you the trick. The upside in owning one is that your kids can focus on outdoor activity.
A remote control airboat will challenge them while competing, thus keeping them active. Moreover, your children get to have a fresh breath of air in nature which is therapeutic. Additionally, it saves you the hassle of them developing eyesight problems due to excessive exposure to screen gadgets.
Promotes Hand to Eye Coordination's
Playing an RC hobby gives your children a competitive edge as they play with their counterparts. To achieve a winning streak, one needs to have complete control of the hand and eye coordination. As a result, they need to put in place faster and safe reactions to avoid crashing.
For instance, they can visualize an object such as a stone that can damage their car. To respond fast to this, your child develops the skill of directing the remote control car away from the obstacle. Additionally, it sparks an interest in pursuing a career in fields such as a race car driver or engineer. They can also pursue photography with the use of drones!
Enhances Responsibility
Make your child understand that an RC car requires proper care and maintenance for it to function. Thus, your child learns the art of tender love and care for the RC, enhancing its longevity.
Why not get the best RC hobby ranging from simple to advanced designs that are sleek and give you value for your money? You can be sure- playtime with your kids got better!